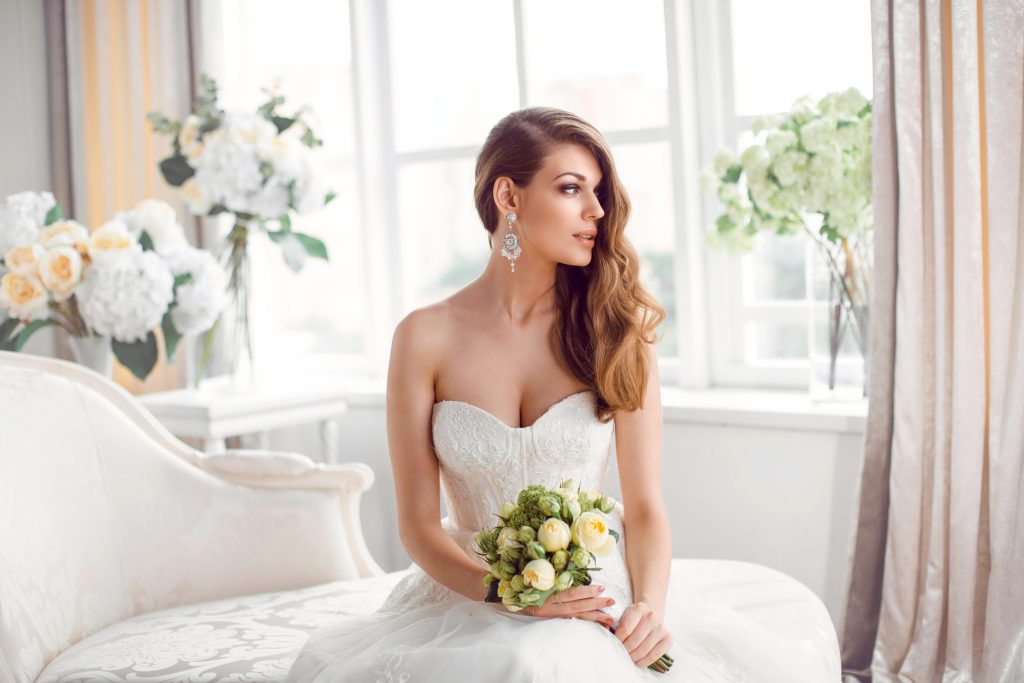 Calling all future brides to be! As you know your wedding day is one of the most important days of your life, and one of the most stressful! It can often be a crazy rush trying to assure everything will work in your favour on your special day, so here at Hair Extension Bar We offer professional Hair extension services to achieve your dream-do for your wedding day! As brides know, it is important to have an experienced stylist take care of your hair when it comes to bridal hair extensions. Our team have been extensively trained on how different types of hair extensions are suited to each unique individual and will assist you to create your desired look flourish, on your wedding day!
We can understand that you want to look your best on your wedding day, whether you are looking to keep it natural or go for an extravagant up-do, We use our tailored skills to cater an exclusive look to each unique client. In our salon we provide high-quality, 100% real virgin Russian hair extensions to assure our clients with confidence, comfort and wedding hair goals!        
We offer several different skilled methods including:
We listen to your criteria and use star techniques to insure luxury, length and longevity considering your natural hair condition thoughtfully.
All our methods listed above can be suitable for brides on their wedding day! However, the key to choosing the best method for that client will depend on looking into their natural hair type, their hair length, the cost and their overall look they are trying to achieve for their big day!
Brides, you are most welcome to come in for a free of charge consultation with our bridal hair extension specialist to choose what method would suit you, and make you feel comfortable and vibrant! Afterall, you deserve the hair of your dreams on your important day, so call us today to book in!